Approaches to Home Education
A Christian Syllabus
A review by an experienced home educator and pharmacist Naznin Davdani UK. You can contact her from our contact page.
When home educating my children, I have mostly used books and materials that have been recommended in the Well-Trained Mind*, and a lot of these textbooks have been published by Christian organisations.
https://www.amazon.co.uk/Well-Trained-Mind-Classical-Education-Fourth-ebook/dp/B01BX7S04Q/ref=sr_1_2?ie=UTF8&qid=1520468842&sr=8-2&keywords=the+well+trained+mind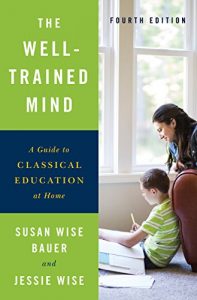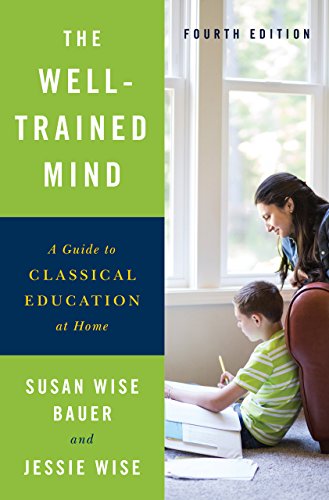 Using a Christian syllabus means the examples used in the lessons and the exercises are good and wholesome, and they are based on good ethics and virtues.
For example, in the A Beka maths textbooks I use there is a beautiful introduction to how arithmetic correlates to belief in the One God. For example, it states that arithmetic is studying one aspect of the order of the real world and indirectly learning more about the God who created the world using mathematics. See the image for the rest of the introduction: –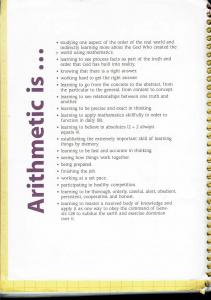 Here is A Beka's website address: http://www.abeka.com/ if you are interested, however they are not cheap to order. I used the example of their books as they are the ones I have experience with.
It is best to have a look at all the recommendations in the Well-Trained Mind and other home education resources too.
The language and content of the Rod and Staff English textbook series** we use reflect a life based on good morals and excellent virtues which are instilled in the children as they study them week in and week out.
This is a sample page from one of the Rod and Staff student's textbook: –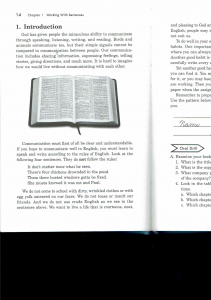 As you can see from the content of part of this first lesson in book 5 God is mentioned right at the beginning and the importance of being orderly, clean and neat is also emphasised.
The Story of the World*** history textbook, written by one of the co-authors of the Well-Trained Mind, starts the child at the beginning of civilisation and moves through world history in chronological order. The child then sees that they are a small dot on the timeline of world history. In schools they will start with the child, their family, the community around them etc. thus placing the child at the centre of history studies. This is an image of the back of the first volume: –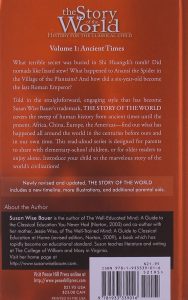 The history is well written and quite accurate when I have compared it to history text books from other countries. The narrations are engaging, and the related activity book has the most fascinating projects for the students to do as well as map activities. I do, though use the Qur'anic version of the Prophets (as) stories in place of the Biblical versions in this series of books.
It is very important which materials our children are exposed to; therefore, it is imperative we choose carefully our educational materials and any outside tutors and/or classes.
In addition, a lot of these books use Classical Education methods and so there is a lot of review and repetition of facts and concepts. This is very important in the early years of a child's education as it embeds key pieces of knowledge that can then be used and applied when carrying on higher levels of studies.
There are also many lessons that teach real life skills like how to read a gas meter, how to budget and how to answer the phone.
*The Well-Trained Mind is available on Amazon.
**The Rod and Staff series of English textbooks doesn't seem to be readily available anywhere online but the First Language Lessons textbooks are just as good and they are available on Amazon too.
***The Story of the World is also available on Amazon.
Classical Home Education
Classical home educating involves teaching based on the three stages of learning: the Grammar stage, the Logic stage, and the Rhetoric stage. The Grammar stage involves learning facts, memorization, and knowledge gathering. The Logic stage is when reasoning and logic begin to be applied to the knowledge. The rhetoric stage (grades 10–12) is naturally when students become independent thinkers and communicators.
https://welltrainedmind.com/a/classical-education/
https://classicalacademicpress.com/what-is-classical-education/
School-at-Home
School-at-home is the style most often portrayed in the media because it is so easy to understand and can be accompanied by a photo of children studying around the kitchen table. Most families who follow the school-at-home approach purchase a boxed curriculum that comes with textbooks, study schedules, grades, and record keeping, these can be found on the 5-16 academic syllabus page.
Some families use the school-at-home approach but make up their own lesson plans and find their own learning materials. The advantage of this style is that families know exactly what to teach and when to teach it. That can be a comfort when you are just starting out. The disadvantage is that this method requires much more work on the part of the teacher/parent and the lessons are not as much fun for the children.
http://www.home-ed.co.uk/schoolathome.html
Charlotte Mason
The Charlotte Mason method of learning is centered around the belief that children deserve to be respected and learn best from first-hand, real-life situations; they are not blank slates or sacks to be filled, but instead, can deal with ideas and knowledge. Mason believed that the knowledge of God, as found in the Bible, is the primary and most important knowledge to impart.
The three-part idea behind the Charlotte Mason approach is that education is an "Atmosphere", a "Discipline", and "Life". The Charlotte Mason philosophy is intent on educating the whole child, not just the mind of the child; she designated the need for some form of physical activity each day.
Charlotte Mason believed children absorb a lot from their home environment (Atmosphere), should be encouraged toward good habits – specifically the habits of character (Discipline), and should be given living thoughts and ideas, not just dry facts (Life).
Home educators using the Charlotte Mason method give their children time to play, create, and be involved in real-life situations; they might take a nature walk, visit an art museum, and learn geography, history, and/or literature from "living books" – books written in story form by an author with a passion for the subject matter. In all cases, schooling is teacher-directed, not child-led.
The Charlotte Mason method uses short lessons with a strong emphasis on excellence of execution, focused attention and variation in the daily scheduled activities, so the brain doesn't become overly stressed over a singular task. Knowledge is demonstrated from narration and discussion, not test-taking.
https://www.amazon.co.uk/Home-Education-Charlotte-Masons-Homeschooling/dp/160459425X
https://www.amazon.co.uk/Charlotte-Masons-Original-Homeschooling-Mason/dp/1889209007
2019 ~ 2020 Charlotte Mason Home Education Planner By Lynn Seddon
Make planning your home education a simple and straightforward task by using the new 2019 ~ 2020 Home Education Planner from Raising Little Shoots. Designed to take you from creating your big picture goals for the year, through to planning out your daily lessons, my new planner will hold your hand along the way.
The 2019 ~ 2020 Home Education Planner contains 104 printable planning pages for you to choose from, to enable you to custom build your own planner for the home school year. Written for the Charlotte Mason inspired home educator, the planner will help you to create your own personal road map for the year, and to be faithful in carrying out those plans on a daily basis. Make planning your year a simple and straightforward task with the Raising Little Shoots planner.
As a bonus for those who follow the Exploring Nature With Children curriculum, the whole year of ENWC is plugged into the calendar for you; no more need to plan out the weeks yourself.
Take a look at the sample pages to see the full table of contents and a selection of pages.
You will get a PDF (24MB) file
https://payhip.com/b/xLGS/af5a916741a80ef?fbclid=IwAR39pAvEa0fkBQXCXZOukv705JV4jCNSuXoShIoaI1rsOqo0iyH7kUegeyQ
Montessori:
This educational approach was developed by Dr Maria Montessori in about 1897. The focus is on independence, freedom within limits, and respect for a child's natural psychological development. Rather than use formal teaching methods, the Montessori approach involves developing natural interests and activities. It is important that a child is free to investigate and make choices about the things they want to do.
http://www.justmontessori.com/montessori-curriculum/
Relaxed" or "Eclectic" Home education
"Relaxed" or "Eclectic" home schooling is the method used most often by home educators. Basically, eclectic home educators use a little of this and a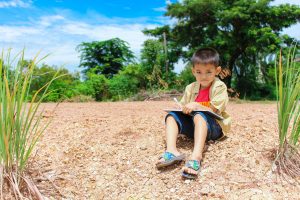 little of that, using workbooks for math, reading, and spelling, and taking an unschooling approach for the other subjects.
The advantage of this method is that the parent feels that the subjects they believe are most important are covered thoroughly. This method also allows the family to choose textbooks, field trips, and classes that fit their needs and interests.
http://www.tandfonline.com/doi/full/10.1080/2331186X.2016.1194734?scroll=top&needAccess=true
Please follow this link if you want to join our facebook support group, currently we have over a hundred  families from all over UK.
https://www.facebook.com/groups/140743726751768/?ref=bookmarks
It is narrated from Imām °Alī (as): "The hearts of youngsters are like uncultivated ground, it accepts whatever is strewn on it.
It is also narrated from the Prophet(S): "Knowledge in childhood is like engraving on a stone."