Frequently Asked Questions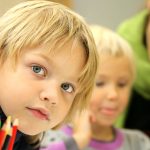 Is Home Education (HE) legal?
Yes! HE is legal in the UK. According to the 1996 education act in England and Wales, it is parents (not the state) who are responsible for providing their children's education 'at school or otherwise'. The Act simply states that a child's education must be suitable for the age, ability and aptitude of each child.
https://www.gov.uk/home-education
What do I need to do?
If you decide to HE your child in the UK, follow these steps: if your child is in school you need to take the following steps:
1) De-register your child. Link to a template letter and your rights on home educating on our web page STEPS.
2) Inform the school of your intention to HE.
3) The school will inform the local authority. If your child has not been to school there is no obligation to inform the local authority.
4) However, if your child has never been to school then there is no obligation on you to inform the local authority.
https://www.gov.uk/home-education
5) If you are withdrawing your child from a state school in Scotland you have to inform the LA.
http://www.ahomeeducation.co.uk/law-home-schooling-scotland.html
6) Please follow the link for HE in Wales.
http://gov.wales/topics/educationandskills/schoolshome/pupilsupport/elective-home-education-guidance/?lang=en
Can a child with an Education, Health and Care plan be educated at home?
Yes – the LA has a duty to take into account the parents and the child's desires in this respect (Children and Families Act 2014, section 19(a)). Section 10.30 of the Special Educational Needs and Disability Code of Practice: 0 to 25 years states:
'Under section 7 of the Education Act 1996 parents have the right to educate children, including children with SEN, at home. Home education must be suitable to the child's age, ability, aptitude and SEN.' For more information follow the links below. There are more websites on our links page.
https://www.gov.uk/home-education
I am not a teacher so how can I teach?
This is a common concern, however, there are many sources of help available. With HE in the UK, there is no legal requirement to follow the national curriculum provided what you teach your child is suitable for their age, ability and aptitude. This gives parents a variety of options and great flexibility when considering how and what to teach. However, basics such as Maths and English are important, and for primary-aged children, you will find a wealth of resources to help you both on the internet as well as specially designed textbooks that you can buy. If you wish to follow the national curriculum, again there are many resources available to help you with this. For secondary school-age children in addition to online resources and books, you can get the additional support of tutors to help. See our section on resources and Approaches.
Will I be monitored?
LAs do not have a responsibility by law to monitor children who are home educated, but some do.
All LAs have different approaches to how they monitor children who are HE in their area. Some arrange checks often and some may only arrange one and then never carry out another again. The LA are not aware of children who have never attended school. There is no legal obligation for the parent to agree to the visit.
When you de-register your child from the school, the LA will need to assess whether the child is receiving the required education and they should give you enough time to de-school and set up a system of teaching. You don't have to follow the national curriculum.
There is no obligation for you to have a specific room or have any equipment.
You do not have to follow the school hours or the school holidays.
Your child does not need to be registered by the LA or Ofsted.
However Local Authorities can expect the following:
That there is involvement by the significant carers and parents which is consistent;
That the parents recognise and are aware of the child's needs, attitudes and aspirations;
That there are opportunities for the child to be stimulated by their learning experiences;
That resources/materials are accessible which are required for the provision of home education for the child.
For more information follow this link: http://childlawadvice.org.uk/information-pages/home-education/
What is de-schooling?
The period of adjustment to a new routine in life, it is important for parents and children alike.
To create a new routine.
To become comfortable in the new routine.
For more information follow this link:
http://www.christianunschooling.com/faq/what-is-deschooling/
Will it take up all my time?
No, in fact, the opposite is true, as in school, children only spend about 3 hours of the school day learning and even that time doesn't account for the fact there is one teacher to 30 students (let alone the time spent managing disruptive behaviour etc). With the bespoke one-to-one attention that a child receives through HE, your child will quickly exceed what a school-educated child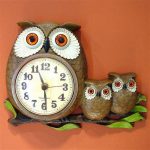 learns in probably half the time. Also, HE can also become a way of life as everything becomes a learning opportunity (e.g. a trip to the supermarket becomes an opportunity to learn or practice math skills).
Is HE expensive?
No –HE is relatively cheap, there are many online resources and books and other equipment that can be accessed by libraries and other home educators and groups. Parents on low income can manage too. For more information see our resources page.
Are there any grants?
Unfortunately no, the LA doesn't provide any. 
What if I change my mind about HE or I can't cope?
If after trying HE you feel you cannot manage for whatever reason or it was the wrong decision for your child and family, then there is nothing to stop you from re-enrolling your child back into school and schools are obligated to give your child a school place as a priority. There is also no law to prevent you from taking your child back out of school again at a later stage if your circumstances change.
Will my child become anti-social?
This is a common concern vocalised by people who do not have any experience of HE. The answer is No! With HE there are numerous opportunities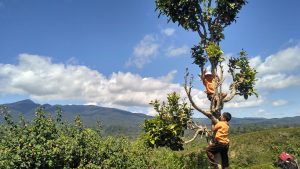 to socialise and many HE children join local HE communities that come together for learning, activities and socialisation. In addition, HE children can join sports clubs, scouts, Sunday schools and take a more active role in the local community. As children become more involved in day-to-day family life they become more involved with people of all ages and their socialization skills are often more advanced than school-educated children who are made to spend most of their day with children of the same age.
Will my child be too protected and thus unable to deal with the challenges of real life?
No. In fact, the opposite is true as HE children tend to both learn and live in the real world. It is a misnomer that HE children are somehow shut away from the world and raised in a detached reality (a bit like at school). HE children typically spend more time with people from different backgrounds and are more engaged in learning what is going on in the real world as current events can be woven into the HE curriculum. As HE children are not constrained by the school timetable it affords opportunities to travel and learn in real life situations. Parents can also bolster the child's resilience and coping strategies and give them opportunities to develop responsibilities that are far more limited for a child who spends most of their waking hours at school.
Will my children still be able to sit exams?
Yes. Many HE children sit their exams such as GCSEs and A Levels. They can do this either online (IGCSEs) or by sitting the exams at their local school or college. (see resources page).
Will my children have to sit SATs?
There is no legal requirements for children who are HE to sit any exams.
Can my child still go on to university?
Yes. As HE children can sit exams as with any school-educated child, if they get the desired grades then they can go to university and study the subject of their choice. HE does not provide any impediment to proceeding along an academic or vocational route. In fact, it may well enhance it, as HE children typically develop skills and qualities that institutions and employers look for such as independence, confidence, maturity and an understanding of the world in which they live in.
What is Flexi-Schooling?
Flexi-schooling is where a child can attend school on a part-time basis for reasons to do with bullying, illness or any other temporary situation. This is usually through an agreement with the head teacher. Flexi-schooling is usually more common in rural areas. It's not so easy to arrange.
Flexi-schooling is not the same as HE as the child is still enrolled at school and is still subject to all the norms of school, e.g. sitting SATs which the HE child doesn't need to. They also have to follow the school curriculum.
What is Off Rolling?
This is where the parents are advised by the school to HE or they offer them a place in a PRU (pupil referral unit) because their child is close to being permanently excluded. Sometimes the school might deregister the child and sometimes the alternative to continue to school may not be something the parents agree on. Follow the link for more information on this: https://www.gov.uk/government/publications/alternative-provision