International A levels/A levels – undergraduate
A-Levels  and International A-Levels
CGP Books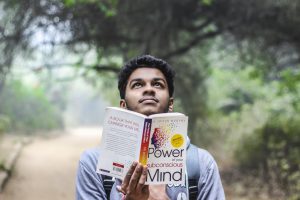 Practice workbooks and revision
https://www.amazon.co.uk/s/ref=nb_sb_noss_1?url=search-alias%3Daps&field-keywords=cgp+gcse+workbooks&rh=i%3Aaps%2Ck%3Acgp+gcse+workbooks
Edexcel/Pearsons
International GCSE family offers world-class qualifications for UK and international students.
Edexcel International GCSEs are studied in over 55 countries worldwide and at over 350 independent schools in the UK. Available in more than 40 subjects, they are equivalent, grade for grade, to UK GCSEs.
The advantage of sitting International GCSEs and International A levels is that most of them are linear, and do not have a coursework component to them. So, a student can be taught or learn the material and give an exam at an examination centre. Please ensure you check the IGCSEs/ I A levels the student wants to sit and check if it requires coursework. Linear Maths and English do not require coursework.
Most Universities accept these qualifications and so do Medical schools but the Medical schools require that the IGCSEs and I A levels are achieved in one sitting and do not accept resits. They have said they do not discriminate between IGCSEs and GCSEs.
It is advisable for those home educated students wanting to pursue a medical career to keep checking with the Medical schools they are interested in attending about their policies as changes can take place from time to time.
https://qualifications.pearson.com/en/qualifications/edexcel-international-gcses-and-edexcel-certificates/about-international-gcses.html
NEC National Extension College
Online and distance learning GCSEs and IGCSEs. NEC can also arrange a place at an examination centre they are in partnership with.
NEC has an illustrious history of working with home educators and has consistently helped home educated young people achieve excellent exam results.  The pass rates of our students overall – hundreds of them each year – often exceed national averages.
Some of the Key results from the 2017 GCSE exam session are:
100% pass rate for English Language GCSE
95% Pass rate for IGCSE Maths
100% Pass rate for IGCSE Combined Science
https://www.nec.ac.uk/course-categories/gcses
https://www.nec.ac.uk/content/home-educators
Cambridge assessment International Education
Cambridge IGCSE is widely recognised by higher education institutions and employers around the world as evidence of academic achievement. Many universities require a combination of Cambridge International A Levels and Cambridge IGCSEs to meet their entry requirements.
Information on exams for home educated children.

All you need to know about exams.
http://he-exams.wikia.com/wiki/HE_Exams_Wiki
Undergraduate and Post graduate studies
Open University
No qualifications are needed to undertake a degree with the open university and you can pay as you go along, plus you could be eligible to apply for a student loan as well.
http://www.huffingtonpost.co.uk/2016/02/11/dispelling-the-myths-around-open-university_n_9131220.html
There are also many Facebook groups you can join where Home educators share info on exams, syllabus etc. If you put Home education UK in the search section many groups will be show up and you can ask to join them.
Please follow this link if you want to join our facebook support group, currently we have 47 families from all over UK.
https://www.facebook.com/groups/140743726751768/?ref=bookmarks