Islamic books
Books on parenthood
The following can be found following this link: https://www.al-islam.org/
This book provides good ideas for parents on upbringing of their children, with family values and morals.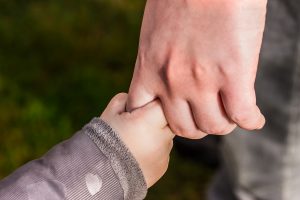 Story no. 14: The children's beds in Islam, children six years and upwards should be separated."
Author: TajMohammad Mehdi Taj Langaroodi
Principles of Upbringing Children
Advice for parents, supported by the Hadith and Quran, on the upbringing and training of Children.
Chapter 65: Children's Quarrels One matter of some concern is the differences and fights between children at homes. When a family …
Chapter 72: The Habit of Reading Books researchers. Most children, when they complete their formal education, keep aside the books and get busy with …
Author: Ayatollah Ibrahim Amini
Children in the Qur'an and Sunnah
This book is an authentic collection of Ayahs of Qur'an and over 500 Hadiths on children. The topics include preparations by parents before the birth of child, taking their care after birth and…
Chapter 2: The Children's Duties towards their Parents lifespan." 33 449. Imam al-Sadiq (a.s.) said: "Do good to your parents so that your children will do good to …
Author: Ayatullah Muhammadi Rayshahri
In this book, the author talks in detail about the importance of a family and expounds on the merits and demerits of the joint as well as the nuclear family. He also discusses the rights and duties…
Parents And Children to grasp book knowledge. Children who are required to cram pages and pages of books at such a tender …
Author: Allamah Sayyid Sa'eed Akhtar Rizvi
Lectures/videos on Islamic Parenthood
"Spiritual Upbringing of Children | Lecture 1 | of many lectures still continuing as of March 2018
Shaykh Farrokh Sekaleshfar" Senior Hawza Lecturer Qom
Watch on YouTube
https://youtu.be/OR9NWn6keTs